You've got choices with

Billion Nissan Of Sioux Falls

:
Click an icon below to select 1 of 6 FINANCE FORMS that you can submit to continue your purchasing process. This dealer works with all credit status.
Further below on this page is an EXPANDED LIST of all the 19 Models and 117 Trims new

Nissan

vehicle available for sale at

Billion Nissan Of Sioux Falls

in Sioux Falls. Click for a Finance form; click for Auto Loan Calculator Amortization Schedule; click for Vehicle Details; or click to Contact Dealer.

Expanded List:

19 New Models,
117 Trim Levels
#
TYPE
YEAR
MAKE
MODEL
1
NEW
2016
Nissan
370Z COUPE

The 2016 Nissan 370Z -- A Design more than 40 years in the making. It's a living legend. With the emphasis on living. The iconic lines, low center of gravity, wide track, and short wheelbase give it that unmistakable, instantly recognizable profile. It's lower, wider, lighter, and more powerful than ever before. The 2016 370Z® is packed with performance: 332 horsepower, 14" disc brakes, paddle shifters, and an ideal 53/47 weight distribution. We've been refining the 370Z® for more than 40 years. Enjoy the results.

TRIM LEVELS:

*Vehicle Disclaimers

2
NEW
2016
Nissan
370Z ROADSTER

The 370Z Roadster once again features one of the most advanced drivetrains available for affordable sports cars today. The long list of cutting edge performance-focused technologies includes a standard 332-horsepower 3.7-liter DOHC V6 engine with Variable Valve Event and Lift Control (VVEL). The VVEL system is able to optimize intake valve open/close movements, allowing the needed air to be sent promptly to the combustion chamber at the precisely optimized time. Top down. Flat out. Now this is freedom. Whether you're carving through turns on a twisting country road or on your way to play 18 holes, nothing quite compares to driving with the top down.

TRIM LEVELS:

*Vehicle Disclaimers

3
NEW
2016
Nissan
ALTIMA SEDAN

The Nissan Altima transformation for the new model year, 2016, includes a new look for the exterior, a refined personal space interior, enhanced connectivity, more available safety and security features and an expanded model lineup – all designed to make Altima a better value and better choice for mid-size sedan buyers than ever before. The enhancements were made with input from our customers – a quieter ride, so we added extensive noise isolation features such as an acoustic-glass windshield,'' added Loing. ''They wanted more standard features, a more responsive driving feel and more personal style – check, check and check. This new Altima is the most dynamic, comfortable and best-equipped mid-size sedan we've ever built.

TRIM LEVELS:

*Vehicle Disclaimers

4
NEW
2017
Nissan
ARMADA

A bold new move - any way you look at it. The completely redesigned 2017 Armada delivers a bold message wherever it goes. From its confident, sophisticated stance to the distinctively designed wheels, this vehicle refuses to go unnoticed. The new Armada continues the nameplate's reputation for value and choice, offering a range of three high-content grade levels – SV, SL and Platinum – in both 2-wheel and 4-wheel drive configurations. All models are equipped with a new 5.6-liter Endurance V8 with best-in-class 390-horsepower and new 7-speed automatic transmission.

TRIM LEVELS:

*Vehicle Disclaimers

5
NEW
2016
Nissan
FRONTIER CREW CAB

Frontier gets motivated with a 24-valve, 4.0-liter V6. The engine is made out of a lightweight aluminum engine block backed by a massive 261 horsepower and 281 lb-ft of unrelenting torque that translates into brute strength. And that's exactly what gives Frontier the ability to easily tow your ski boat or a trailer full of quads. Frontier delivers the perfect combination of efficiency and power. Power, control, and fuel efficiency are in the palm of your hand with Frontier's 6-speed manual transmission. The Nissan Frontier continues to be a leader in the mid-size truck segment, combining premium hardware, extraordinary power and an exceptional level of on- and off-road performance.

TRIM LEVELS:

*Vehicle Disclaimers

6
NEW
2016
Nissan
FRONTIER KING CAB

The Nissan Frontier continues to be a leader in the mid-size truck segment, combining premium hardware, extraordinary power and an exceptional level of on- and off-road performance. Solid to the Core. Frontier's full-length, fully boxed ladder frame is built for rock-solid performance—on, and off-road. It's made of impact-resistant materials that are both durable and stylish, like super-high-tensile-strength steel, and chrome on the rear bumper and front grille. Rear privacy glass adds a touch of attitude, while keeping it cool inside, and a tailgate-mounted rear spoiler helps reduce drag. It all amounts to a rugged exterior that's ready for whatever you dish out. Locking Tailgate and Cargo Bed Light -- Shine a light on innovation. The cargo bed light helps you keep an eye on the job at hand. And for added security the tailgate features a cleverly placed lock, making it a well-protected piece of ingenuity.

TRIM LEVELS:

*Vehicle Disclaimers

7
NEW
2016
Nissan
GT-R

The 2016 Nissan GT-R. One Man. One Engine. Handcrafted -- From start to finish, each GT-R engine is handcrafted by its own master engine-builder in a climate-controlled ''clean room.'' Each twin-turbo V6 is precisely assembled from lightweight, highly durable aluminum and magnesium parts. It takes the exacting standards of the plant's most talented and devoted engine builders to produce the engine that has redefined what a supercar can be.

TRIM LEVELS:

*Vehicle Disclaimers

8
NEW
2016
Nissan
JUKE

The 2016 Nissan JUKE - THE TURBOCHARGED SPORT CROSS - Stay ahead of the Curve with Performance. There's no hesitating when you drive a JUKE. Tackling a mountain? Switch to Sport mode on the available innovative Integrated Control (I-CON) system. There's a lumbering big rig in front of you? Pass it confidently with your Direct Injection Gasoline (DIG) turbo engine. Sharp corner? JUKE's available torque vectoring AWD gives the rear wheels more power in turns and lets you accelerate, or should we say vector, like you never could before. Versatility: With a core engineered for agility and power, this is a crossover built for turning heads and blowing by gas stations. And with 35.9 cubic feet of cargo space, you can lug your dog, your buddies, or your gear wherever you're going.

TRIM LEVELS:

*Vehicle Disclaimers

9
NEW
2016
Nissan
LEAF

WOULDN'T IT BE COOL IF YOU NEVER HAD TO STOP FOR GAS AGAIN? The Nissan LEAF is 100% electric. That means no gas. None. So forget about the cost of a gallon, and say hello to freedom from the pump. Because the only time you'll be going to the gas station is whenever you need to put air in your tires. The 2016 Nissan LEAF is the World's First Affordably Priced Electric Car To Offer More Than 100 Miles Of Range with an EPA-estimated driving range of 107 miles, improved battery durability and 8-year New Vehicle Limited Warranty.

TRIM LEVELS:

*Vehicle Disclaimers

10
NEW
2016
Nissan
MAXIMA

Created by driving enthusiasts for driving enthusiasts, the dramatically styled 2016 Nissan Maxima looks like nothing else on the road today – and drives like nothing in the segment. The all-new Nissan flagship not only resets Maxima's iconic ''4-Door Sports Car'' positioning, it sets a new standard for style, performance and technology in the large sedan segment. One look at Maxima's floating roof appearance and the aeronautical influence is clear. The A, B and C-pillars meld seamlessly into the glasswork so the roof appears to hover over the cabin, just like the canopy of a fighter jet. Fog lights that look great but, more than that, they help increase your visibility in foggy conditions. Integrated into the bumper for a factory-installed look, the white lenses give a low, wide projection of light.

TRIM LEVELS:

*Vehicle Disclaimers

11
NEW
2016
Nissan
MURANO

2016 Nissan Murano sets the standard in the midsize crossover segment with breakthrough design, premium interior and purposeful technology. Like the original Murano, the latest version is a highly sculptural, highly emotional design – one that stands out in a field known more for uniformity and utility-based styling. Since the introduction of the third-generation design for the last model year, the Nissan Murano has experienced record sales – up 30 percent through the first 11 months of calendar year 2015 – thanks to its concept car-like styling, premium interior and advanced, purposeful technology. For 2016, Murano remains virtually unchanged.

TRIM LEVELS:

*Vehicle Disclaimers

12
NEW
2016
Nissan
NV200 COMPACT CARGO

Small footprint. Big space. Huge possibilities. Right-sized and ready to turn tight city spaces into the next big opportunity. With an expansive cargo area, easier accessibility, increased maneuverability, the 2015 Nissan NV200 Compact Cargo van delivers more flexibility without sacrificing a thing. With NV200 Compact Cargo's 2.0-L 4-cylinder and efficient Xtronic CVT transmission, you get a smooth and powerful drive while keeping a watchful eye on the bottom line, with a best-in-class city rating of 24 MPG.1, 2 Add in responsive handling and excellent outward visibility, and NV200 Compact Cargo is as good at maneuvering in crowded urban environments as it is at avoiding big fuel bills.

TRIM LEVELS:

*Vehicle Disclaimers

13
NEW
2016
Nissan
PATHFINDER

2016 Nissan Pathfinder SUV - Best In Class Passenger Volume. Fill it up with seven passengers, and the Pathfinder still has room for up to 16 cubic feet of cargo[*]. Drop the 3rd-row and you've got more than 47 cubic feet, or drop both the 2nd- and 3rd- rows and you've got a virtually flat space with 79.8 cubic feet of cargo for your seriously big loads. There's also a large under-floor storage area that keeps valuables out of sight. It's easily accessed whether the 3rd-row is folded or upright, giving added cargo room even when you have seven passengers along for the ride.

TRIM LEVELS:

*Vehicle Disclaimers

14
NEW
2016
Nissan
QUEST

2016 Nissan Quest Celebrates Family Life with a Wide Range of User-Friendly Features. The 2016 Nissan Quest minivan offers an extensive list of family-friendly features – from its sophisticated styling with full surround glass that provides an airy, open interior environment to one-touch power sliding doors, quick release fold-flat 2nd and 3rd row seats, Advanced Climate Control System, and an always-available rear storage well.

TRIM LEVELS:

*Vehicle Disclaimers

15
NEW
2016
Nissan
ROGUE

The 2016 Nissan Rogue - OUR BEST AND BRIGHTEST - WE TOOK STYLE AND ADDED STEEL. From a striking front end, to the muscular arches, along the flowing character lines, and over the aerodynamic wraparound taillights, the 2016 Rogue has a look that just won't quit. Aerodynamically, Rogue has a coefficient of drag of just 0.33. What does that mean? Technically, it's kind of complicated, but practically, it means reduced wind resistance, which translates into 33 MPG on the highway.

TRIM LEVELS:

*Vehicle Disclaimers

16
NEW
2016
Nissan
SENTRA

The 2016 Nissan Sentra Offers New Exterior Appearance, Refreshed Interior and Advanced Safety and Driving Technologies. DARINGLY IMPRESSIVE: Why play it conservatively when you can have more? With a redesigned exterior, including new rear and front fascias and headlights, the new Sentra cuts through convention. CRAFTED JUST FOR YOU: Sentra has been designed to surround you with quality. Fine soft-touch materials and unexpected available luxuries fill the cabin. Stay cozy with a leather-appointed interior for all, heated seats up front with a 6-way power option for the driver. Finished with Piano Black trim and a leather-wrapped steering wheel, it all comes together to create a rich, tactile experience.

TRIM LEVELS:

*Vehicle Disclaimers

17
NEW
2016
Nissan
TITAN XD CREW CAB

THE EVERY DUTY TRUCK. The 2016 Nissan TITAN XD creates ''new class'' of full-size pickup with commercial strength components, 555 lb-ft Cummins 5.0l V8 turbo diesel and heavy-duty attitude. With the sense of a light-duty and the heart of a heavy-duty, it's the Every Duty Truck, and with the looks to back it up, the design of TITAN XD grabs your attention head-on with inspiration coming from precision tools, and the shield and helmet of a Titan warrior. Take on even the biggest jobs with bold, rugged styling that features distinctive touches like available LED Daytime Running Lights and a grille that clearly states this truck means business.

TRIM LEVELS:

*Vehicle Disclaimers

18
NEW
2016
Nissan
VERSA NOTE

The companion vehicle to the popular Versa sedan, Versa Note celebrates the unique qualities of its 5-door hatchback design. It shares its advanced platform and drivetrain with the Versa sedan, yet Versa Note has its own distinctive look and feel inside and out. The Nissan Versa Note continues to accumulate accolades for its versatility, value, technology and style – being named to lists such as Autotrader's ''Best Cars for Recent College Graduates'' (2015), and Kelley Blue Book's KBB.com ''10 Tech-Savviest Cars Under $20,000'' (2015), ''10 Best Back-to-School Cars'' (2015) and ''10 Coolest Cars Under $18,000'' (2014).

TRIM LEVELS:

*Vehicle Disclaimers

19
NEW
2016
Nissan
VERSA SEDAN

It's fun, it's efficient, it's roomy — and it's got style to boot. Subtle chrome grille accents and chrome door handles, sleek lines, and broad shoulders make the Versa® Sedan stand out in the parking lot. And with a rear spoiler [*] designed to help enhance aerodynamic downforce, Versa® is not only pleasing to the eye, it's slippery to the air.

TRIM LEVELS:

*Vehicle Disclaimers
More Expanded Lists...
BUSINESS PRIVACY POLICY

AS REQUIRED BY LAW, BY THE U.S. GOVERNMENT:
Revised:

2012-01-27 07:15:07

© ® 2012-2017 ROGEE

FACTS
WHAT DOES

Billion Nissan Of Sioux Falls


DO WITH YOUR PERSONAL INFORMATION?

Why?
Financial companies choose how they share your personal information. Federal law gives consumers the right to limit some but not all sharing. Federal law also requires us to tell you how we collect, share, and protect your personal information. Please read this notice carefully to understand what we do.

What?
The types of personal information we collect and share depend on the product or service you have with us. This information can include:



• Account Balances

• Credit History

• Employment Information

• Income

• Payment History

• Social Security Number



When you are no longer our customer, we [may] continue to share your information as described in this notice.

How?
All financial companies need to share CUSTOMERS' personal information to run their everyday business. In the section below, we list the reasons financial companies can share their CUSTOMERS' personal information; the reasons

Billion Nissan Of Sioux Falls

chooses to share; and whether you can limit this sharing.

Questions?
Call 888-455-6132 or go to billionnissanofsiouxfalls.com

Reasons we can share your personal information
Does

Billion Nissan Of Sioux Falls

share?
Can you limit this sharing?
For our everyday business purposes-
such as to process your transactions, maintain your accounts, respond to court orders and legal investigations, or report to credit bureaus
Yes
No
For our marketing purposes-
to offer our products and services to you
Yes
No
For joint marketing with other financial companies
Yes
No
For our affiliates' everyday business purposes-
information about your transactions and experiences
Yes
Yes
For our affiliates' everyday business purposes-
information about your creditworthiness
Yes
Yes
For our affiliates to market to you
No
Not Shared
For nonaffiliates to market to you
No
Not Shared

To limit our sharing
• Call 888-455-6132

- our phone menu will prompt you through your choice(s)

or
• Visit us online: billionnissanofsiouxfalls.com

Please note:

If you are a new customer, we can begin sharing your information immediately (depending on the documents involved) from the date we sent this notice [or when you opt-in at our website]. When you are no longer our customer, we [may] continue to share your information as described in this notice.

However, you can contact us at any time to limit our sharing.

Who we are
Who is providing this notice?

Billion Nissan Of Sioux Falls

What we do
How does

Billion Nissan Of Sioux Falls

protect my personal information?
To protect your personal information from unauthorized access and use, we use security measures that comply with federal law. These measures include computer safeguards and secured files and buildings.

We provide ongoing training to our employees regarding our customers' personal information.
How does

Billion Nissan Of Sioux Falls

collect my personal information?

We collect your personal information, for example, when you:

• Apply for financing

• Show your drivers license

• Provide employment information

• Give us your employment history

• Give us your income information

• We may also collect your information from other sources such as credit bureaus, affiliates and other companies.

Why can't I limit all sharing?
Federal law gives you the right to limit only

sharing for affiliates' everyday business purposes -- information about your creditworthiness
affiliates from using your information to market to you
sharing for nonaffiliates to market to you

State laws and individual companies may give you additional rights to limit sharing.
What happens when I limit sharing for an account I hold jointly with someone else?
Your requested limitations will only apply to your part of the joint account. The other party will remain opt-in accordingly.

Definitions
Affiliates
Companies related by common ownership or control. They can be financial and nonfinancial companies.

No affiliates listed at this time.
Nonaffiliates
Companies not related by common ownership or control. They can be financial and nonfinancial companies.

Nonaffiliates we share with may include manufacturers, banks, credit unions, marketing companies, insurance companies, aftermarket products companies, service contract companies, dealer services companies.
Joint marketing
A formal agreement between nonaffiliated financial companies that together market financial products or services to you.

Our joint marketing partners may include financial institutions, manufacturers and vehicle distributors.

Other important information
Visit our website to view our STANDARD PRIVACY STATEMENT, which covers other topics including website server cookie tracking, age-limit usage term, electronic information errors, server and data security, The United State Congress 'CAN-SPAM Act' and much more.

I, SITE VISITOR, ACKNOWLEDGE THIS PRIVACY STATEMENT:
| | |
| --- | --- |
| | STANDARD WEBSITE PRIVACY POLICY |
Billion Nissan Of Sioux Falls collects information from our users at several different points on our website. Billion Nissan Of Sioux Falls is the sole owner of the information collected on this site. We will not sell or rent this information to others. We will only share this information with our affiliates and marketing partners contracted to do business on our behalf as explained in our ''SAFE HARBOR'' Privacy Statement.
By submitting forms at our website, you agree to enter into a transactional relationship with Billion Nissan Of Sioux Falls in relation to the products and services provided by Billion Nissan Of Sioux Falls that you already use, may inquire about or may use in the future.
Billion Nissan Of Sioux Falls uses two types of user information: anonymous information gathered from cookies and/or server log files, and personal information you provide us for certain products and/or services. See below for definitions of each of these methods.
Errors and Omissions
Billion Nissan Of Sioux Falls and its companies accept no responsibility for any errors and omissions within any information on our website and reserves the right to make corrections to information contained on our web site, including, but not limited to pricing errors, availability and vehicle data. All information contained within this website is technologically data driven and occasionally errors occur due to data interpretation through servers and code readers. We make every effort to safe guard against this and apologize for any errors. Our manufacturer periodically provide national and local campaign current offers. These offers may be presented at our website. Pricing may slightly vary (plus or minus) depending on market and campaign areas. Please always confirm current offers and prices with the Retailer, in this case, Billion Nissan Of Sioux Falls, if you are shopping at our website.
Anonymous Information - Cookies and Log Files
A cookie is a piece of data stored on the user's hard drive containing information about the user. Usage of a cookie is in no way linked to personal information, until a user provides that information (see below). If a user rejects or deletes the cookie, he/she may still use our site. The only drawback to this is that the user will be limited in some areas of our site. For example, the user will not be able to receive notification of current offers, or participate in any contests that may take place. Cookies also enable us to track and aggregate clickstream behavior data. By doing this we can better target the interests of our users and enhance their experience on our site.
Billion Nissan Of Sioux Falls also maintains standard web logs that record data about all visitors to this Web site. These logs may contain:
The Internet domain from which you access this site.

Your IP address (Your computer is automatically assigned an IP address when you surf the Internet. Your IP address is either static or dynamic. A static IP address may be identifiable to you; a dynamic address is usually not identifiable to you).

The type of browser and operating system you use.

The date and time you visited this site.

The pages you viewed on this site.

The address of the website from which you linked.
Billion Nissan Of Sioux Falls uses web log and clickstream information to help us design our site, to identify popular site features and to make the site more useful for visitors. Web logs are recorded in sequential files, and we normally do not attempt to identify individuals from these logs. However, we may use web logs to identify persons attempting to break into, disrupt, or damage our Site. We may share web log information with law enforcement personnel if we believe evidence exists, or is likely to occur, of a violation of federal, state or local laws or regulations.
Volunteering Personal Information
Users may choose to volunteer personal information (name, e-mail address, phone number, etc.) in order for us to provide them with services such as brochure and information requests, surveys and contests, site announcements, and current offers at the time of the request or in the future. If you previously gave us your e-mail address and no longer wish to receive e-mail announcements, you can have your name removed from our e-mail list by sending an e-mail to
michael.johnson@billionauto.com
, calling, or by sending regular mail (see contact information below).
Billion Nissan Of Sioux Falls does not sell or rent user information to any third parties. We share user information with our affiliates and marketing partners contracted to do business on our behalf. When the user signs up for certain services and offers on our site, we will share names, or other contact information necessary for any associate third party to provide these services. Billion Nissan Of Sioux Falls will share user information in accordance with the privacy policy in effect at the time the information is collected.
If a user's personal information changes, we will endeavor to provide a way to correct or update that user's personal data provided to us. This can be done by e-mailing
michael.johnson@billionauto.com
or by contacting Billion Nissan Of Sioux Falls as outlined below.
Security
Billion Nissan Of Sioux Falls takes all reasonable precautions to protect our users' information, both while the information is being transmitted and after it is received by us.
If this website is hosted on a Secure Server, when our credit pre-approval form asks users to enter sensitive information (such as social security number), that information is encrypted and is protected with SSL 128-bit encryption software, an industry standard for reputable organizations. While on a secure page, such as our credit pre-approval application form, the lock icon on the bottom of Web browsers such as Netscape Navigator and Microsoft Internet Explorer becomes locked, as opposed to unlocked, or open.
Furthermore, once the information has been received by us, we use security procedures and policies that commensurate with industry standards to safeguard against loss, theft, unauthorized access, destruction, use, modification and disclosure. If you have any questions about the security of our website, you can send an e-mail to
michael.johnson@billionauto.com
.
Notification of Changes
Billion Nissan Of Sioux Falls retains the right to change this privacy policy at any time. We will post those changes to this page so that users are always aware of what information we collect, how we use it, and under what circumstances we disclose it. We will use, share, and disclose all information in accordance with the privacy policy in effect at the time the information was collected.
Certain Disclosures
Billion Nissan Of Sioux Falls may disclose any data, whether personally identifiable or not, to any person performing audit, legal, operational or other similar services for Billion Nissan Of Sioux Falls. Whenever possible, we will require any recipient of personal information for these purposes to agree in writing to hold the information in confidence, to use the information only for the permitted purpose, and to return or destroy the information when the services are completed.
We may also disclose any data, whether personally identifiable or not, when required to do so by subpoena, court order, or warrant. Whenever feasible, Billion Nissan Of Sioux Falls will notify the effected user by e-mail that such disclosure will or has occurred.
We may also disclose any data, whether personally identifiable or not, when we reasonably deem it necessary to protect the safety of (i) an individual, (ii) the public, or (iii) the security and reliability of Billion Nissan Of Sioux Falls and/or this website.
Children
Billion Nissan Of Sioux Falls does not knowingly allow anyone under the age of 13 to participate in any services offered on our website which requires the submission of user information. If we learn that a user is under 13 and has submitted user information to us, we will delete that information as promptly as possible.
The United State Congress ''CAN-SPAM Act of 2003''
In general, the law allows Billion Nissan Of Sioux Falls (sender) to contact you (recipient) via email with any
Transactional or Relationship message
to facilitate, complete, or confirm a commercial transaction that you have previously agreed to enter into with the Billion Nissan Of Sioux Falls (for example submitting the current form); to provide product warranty, recall, safety, or security information with respect to a commercial product or service used or purchased by you (from Billion Nissan Of Sioux Falls); to providing notification concerning a change in the terms or features of; notification of a change in your standing or status with respect to or at regular periodic intervals, account balance information or other type of account statement with respect to ongoing commercial relationship involving the ongoing purchase or use by you of products or services offered by Billion Nissan Of Sioux Falls; to provide information directly related to an employment relationship or related benefit plan in which the recipient is currently involved, participating, or enrolled; or to deliver goods or services, including product updates or upgrades, that the recipient is entitled to receive under the terms of a transaction that the recipient has previously agreed to enter into with Billion Nissan Of Sioux Falls.
Contact Information
To reach us, you may use the email address stated elsewhere in this privacy statement or you can see our
CONTACT
page for our addresses, phone numbers, fax numbers, business hours and/or online contact form.
©2017 ROGEE®
Need Assistance?
Billion Nissan Of Sioux Falls

has an expert staff of experienced automotive professionals who are available to answer your questions and address your auto needs in Sales, Finance, Service, and Parts. Meet Our Staff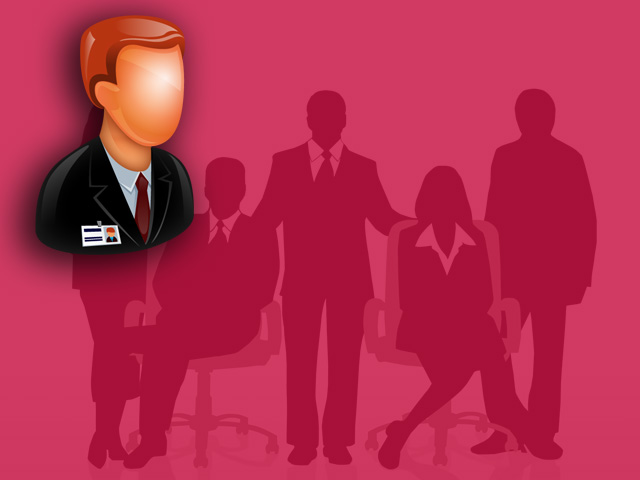 Sales Team
Sales Department
Billion Nissan Of Sioux Falls
At Billion Nissan, we are committed to customer excellence before, during, and after the sale. We hope you find everything you're looking for. If you need help with anything, feel free to contact us.
STAFF TOOLS:
--Recommended Products
--Recommended Videos
--Work Schedule
--Expertise
--Read/Write Reviews

NEW 2017 NISSAN Titan
SV
Body: Regular Cab Pickup
Color: CALL
Miles: 6
Stock#: N10692
VIN: 1N6AA1R85HN504099
Model_Code: 36217
VEHICLE SHOPPING TOOLS:






Service...
KEEP YOUR FANCY RIDE IN TOP CONDITION. SERVICE WITH US!
CLICK HERE FOR SAVINGS:
PARTS & SERVICE
Web Specials